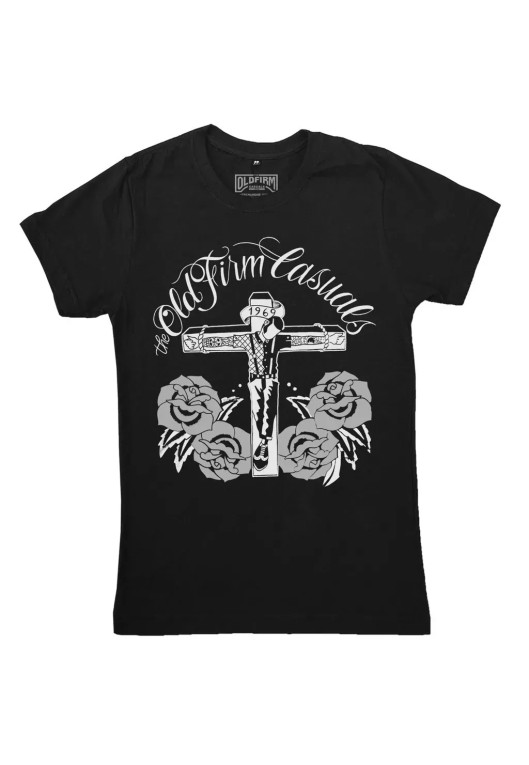 Detalhes do Produto
Camiseta preta de manga curta com estampa na frente com arte do álbum "For The Love of It All...".
Produto oficial do merchandise licenciado com autorização da banda The Old Firm Casuals.
Especificações
Cor da camiseta: Preto

Estampa frontal: Arte do álbum "For The Love of It All..."

Material: 100% Algodão

Imagem ilustrativa
Guia de Tamanhos
PP = 48 cm largura x 68 cm altura

P = 50 cm largura x 69 cm altura

M = 51 cm largura x 72 cm altura

G = 55,5 cm largura x 76 cm altura

GG = 58 cm largura x 77 cm altura

3G = 59 cm largura x 80 cm altura

4G = 60,5 cm largura x 82,5 cm altura
Femininas:

M = 39 cm largura x 65 cm altura

G = 40,5 cm largura x 67,5 cm altura
Obs: Alguns tamanhos poderão variar em poucos cm para mais ou menos.
Comprando este produto você leva grátis um *adesivo oficial.
* Os adesivos enviados como brinde dependem da disponibilidade de estoque. Na indisponibilidade de adesivo relacionado à banda/artista, será enviado um adesivo de outra banda/artista disponível em estoque.
| | |
| --- | --- |
| Tipo de Produto | Camiseta |
| Banda / Artista | The Old Firm Casuals |
| Material | 100% Algodão |