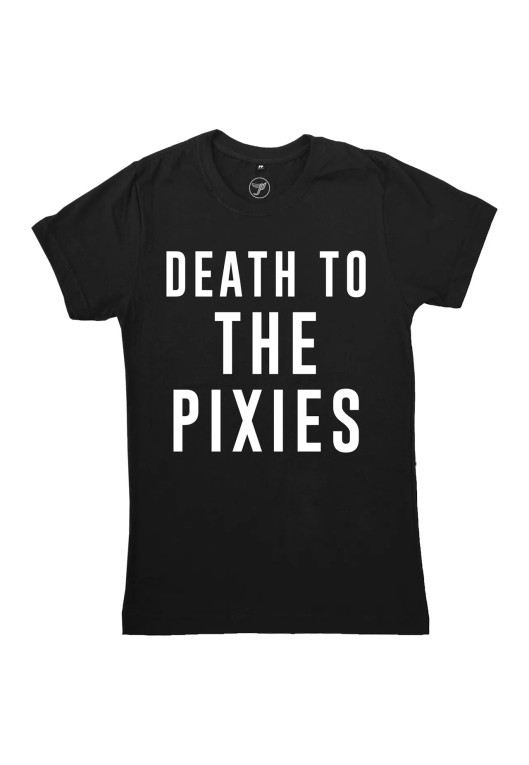 Detalhes do Produto
Camiseta pretade manga curta com estampa na frente.
Merchandise oficial, licenciado sob autorização da banda Pixies.
Especificações
Cor da camiseta: Preto
Estampa: Death To The Pixies
Material: 100% Algodão
Imagem ilustrativa
Guia de Tamanhos
PP = 48 cm largura x 68 cm altura

P = 50 cm largura x 69 cm altura
M = 51 cm largura x 72 cm altura
G = 55,5 cm largura x 76 cm altura
GG = 58 cm largura x 77 cm altura
3G = 59 cm largura x 80 cm altura
4G = 60,5 cm largura x 82,5 cm altura
Obs: Alguns tamanhos poderão variar em poucos cm para mais ou menos.