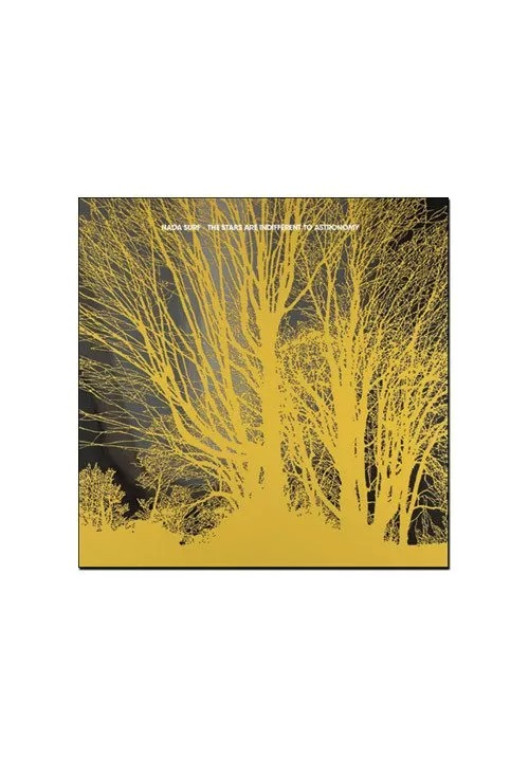 Detalhes do Produto
Ano: 2012

Formato: CD

Lançamento: Inker


O trio novaiorquino apresenta mais e mais enérgicas camadas sonoras. "Ao vivo, tocamos mais rápido e com força, enquanto que, no estúdio, tomamos mais cuidado. Mas durante estas gravações nós mantivemos a energia do palco. Abraçamos o som sem nos preocuparmos se estamos exagerando, sem pensar". The Stars Are Indifferent to Astronomy vem com um enxame de guitarras, muita distorção, mudanças de clima muito bem sacadas e as doces melodias pop que a cozinha de Lorca e Elliot faz muito bem. Isso sem falar das geniais pontes, que se tornaram marca registrada do Nada Surf.
Este trabalho foi gravado no estúdio de ensaio do trio, que fica no apartamento de Daniel Lorca, no Brooklyn, Nova York. A banda afirmou que este foi o disco mais divertido que fizeram até hoje. Chris Shaw gravou e produziu o álbum junto com o trio. Vale lembrar que Shaw – que trabalhou com nomes como Bob Dylan, Elvis Perkins in Dearland, Super Furry Animals e Wilco – mixou "Always Love" (The Weight is a Gift, 2005), que se tornou um grande hit da banda.
The Stars Are Indifferent to Astronomy possui uma aura otimista, onde a banda continua tratando música como uma realidade alternativa e canções como jóias que duram para sempre. É isso que torna o Nada Surf uma banda realmente amada nos quatro cantos do mundo.


Lista de músicas:

01. Clear Eye Clouded Mind

02. Waiting for Something

03. When I Was Young

04. Jules and Jim

05. The Moon Is Calling

06. Teenage Dreams

07. Looking Through

08. Let the Fight Do the Fighting

09. No Snow on the Mountain

10. The Future



Vídeo-clipe deste álbum:

When I Was Young: http://www.youtube.com/watch?feature=player_embedded&v=3ws_LigRR7M