Produtos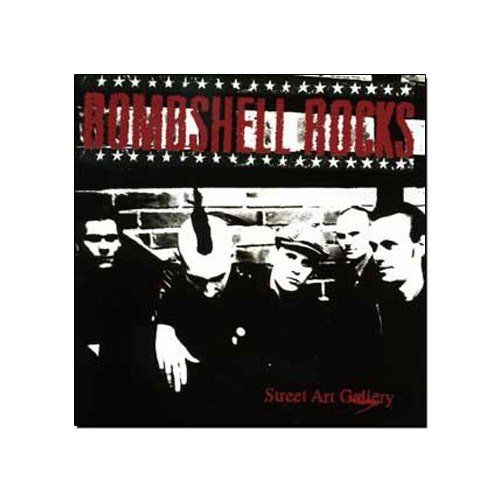 Bombshell Rocks - Street Art Gallery + Underground Radio [EP]
Artistas: Bombshell Rocks
Álbum: Street Art Gallery + Underground Radio EP
Formato: CD + EP [bônus]
Lançamento Original: 2002
Gravadora: Highlight Sounds sob licença de Burning Heart
Estado: Novo

Se nomes como Operation Ivy/ Rancid, The Clash e Stiff Little Fingers lhe agradam, você precisa conhecer este quinteto sueco que produz um excelente street/ punk rock energético.
Esta re-edição traz o 1o álbum do grupo "Street Art Gallery", e o debut EP "Underground Radio" como bônus, totalizando 18 faixas.
O Bombshell Rocks recebeu ótimas críticas ao redor do mundo e já foi apontado como uma das maiores revelações do estilo na época deste lançamento.
"Street Art Gallery" foi gravado por Mathias Färm (Millencolin) e contém "The Will, The Message", "1.80 Down", "Madhouse", "Underground Radio" e "Cheap Tricks & Lies".

Lista de músicas:
01. Microphone
02. 1.80 Down
03. The Will The Message
04. Bad Feeling
05. Joker in the Pack
06. White City Walls
07. Out of Order
08. Madhouse
09. Same Streets
10. Seven
11. Bright Spot
12. Where We Gather

+ 6 bônus do EP Underground Radio
13. Underground Radio
14. Home
15. Kings and Queens
16. I've Got Reasons
17. Cheap Tricks and Lies
18. The Nonbeliever
Vídeo-clipe deste lançamento:
The Will, The Message:
https://www.youtube.com/watch?v=pu2yEp7eg3E